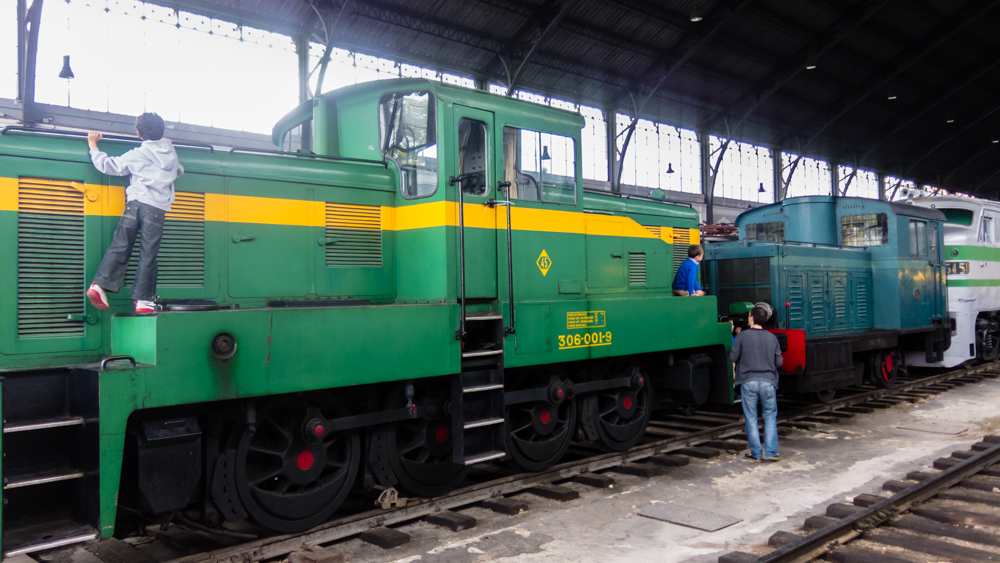 The Train Museum is one of our favourite things to do in Madrid with kids.
The Old Station
The Delicias train station was opened in 1880, with the typical iron and glass architecture. It stopped being in service in 1971, so it did not reach a century of use, but fortunately we preserve this industrial heritage and is open to the public to visit as a museum.
The Museum Today
Today it is a Railway Museum, in the main train depot, busy travelers have been replaced by curious visitors, but trains are still the main attraction! Steam, electric and diesel trains are stationed on many the the depot's tracks. But unlike many other museums, this one allows the visitors to get up and close, and even touch the artifacts; giving visitors a chance to see their operating secrets and the historical evolution of technology and aesthetic comforts and tastes.
☕️ There is even one train that operates as the museum cafeteria.
Away from the train tracks, in a side room, there is large train model on display.
From the museum you can board the 'Strawberry Train', which departs for Aranjuez, normally on weekends in spring and autumn. Check next dates on their website.
In addition to hosting the museum, it also hosts the 'Mercado del Motor' a market for crafts and gastronomy, that is extremely popular with us Madrileños, so it does get a bit busy! Check the next dates on their website.
Useful information to visit the museum:
How to get there: By subway or train, the Delicias station is right next to the museum.