Madrid has a huge diversity of bars, restaurants and taverns, some of them are very old and traditional. Whenever a shop or a restaurant is more than 100 years old, then you'll find a commemorative plaque on the floor. Only if it's still the original business!
Casa Botin 1725
Oldest restaurant in the world, according to the Guinness Book of Records. This restaurant appears in many books, like "Sun Also Rises" from Hemingway. The decoration is magnificent and different in each of the three floors, including a cave (the old winery). Very cozy for trying their speciality: the suckling pig, roasted in a stone oven.
Casa Labra 1860
It has always been very popular in Madrid for its fried cod and the cod croquettes, they are both exquisite. The decoration is very authentic, with ceramics, a big old mirror, marble tables and the traditional wooden entrance in a wine colour. In 1879 the PSOE (the Spanish left-wing Party) was founded clandestinely in this tavern.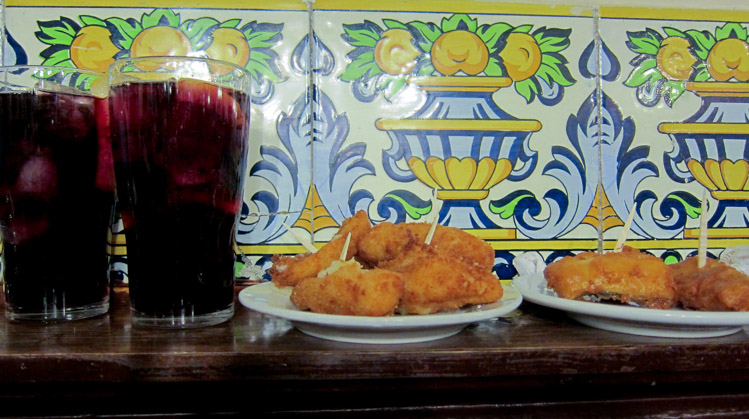 La Bola 1870
Very close to the Royal Palace. The traditional cocido is done and served in individual cooking clay pots, and eating this takes a "ritual", first the soup, then the meat and chickpeas, vegetables served separately. It's a real challenge to eat it all!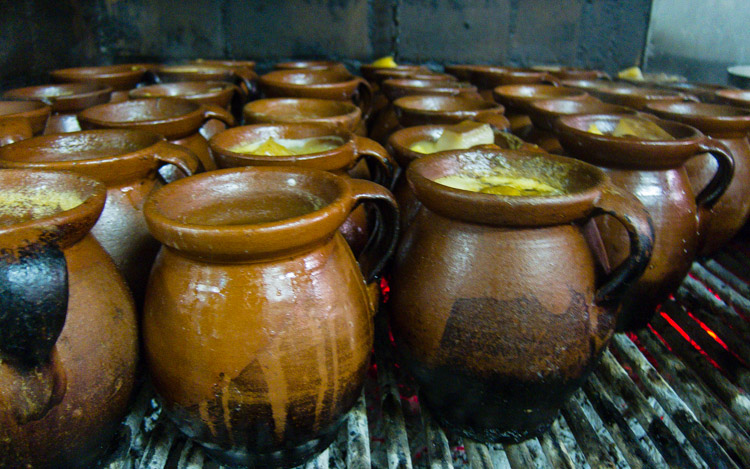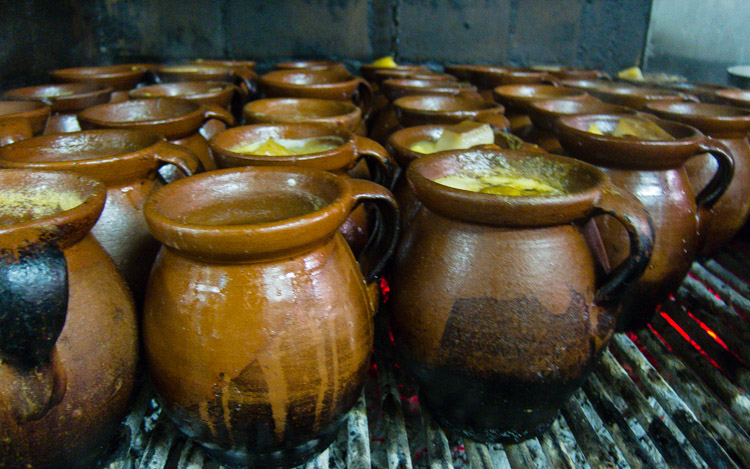 Casa Alberto 1827
Wooden doors in wine colour, a tin sink and a tin bar, bronce lamps, iron columns, an old cash register… beautiful decorations for a traditional tavern and good castillean food. Try the "torrija with salmorejo and jamon", delicious mix of flavours.
Casa Mingo 1888
Asturias, in the North of Spain, it's well known for its generous gastronomy. Nowadays there are many Asturian restaurants in Madrid, but this is the oldest one. The restaurant is close to the river, a big salon with many tables always packed with people drinking natural cider (ask them how to pour out the cider!).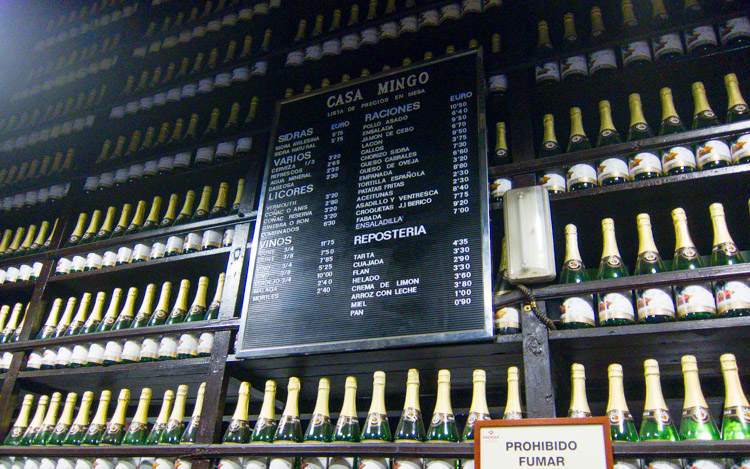 Bodegas Ricla 1687
Next to Plaza Mayor, it's a small winery with no tables, enjoy a drink and some tapas. Their speciality are the "Callos", a stew of beef intestines, only for locals and brave tourists! Would you try it? They are very tasty and delicious!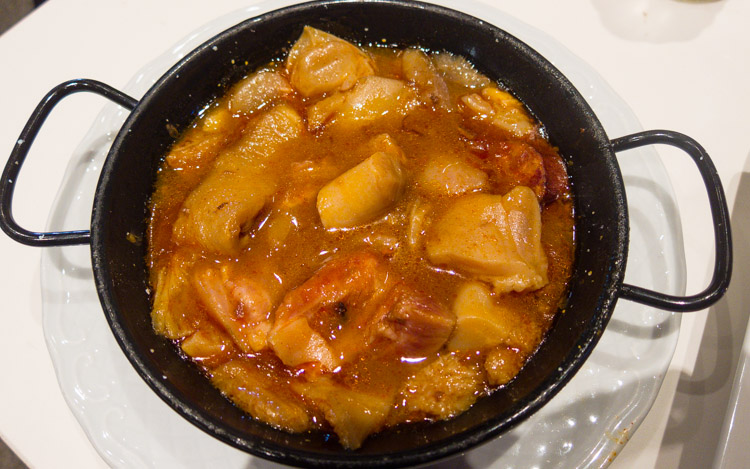 Chocolatería San Ginés 1894
Churros are a very typical sweet in Madrid, and a few of them dipped in a cup of warm chocolate would satisfy the most gluttonous. One of the more popular "churrerias" in Madrid is San Gines, and it's open 24h/day! Usually locals have hot chocolate with churros for breakfast,  but for a snack in the afternoon it can be a good idea as well.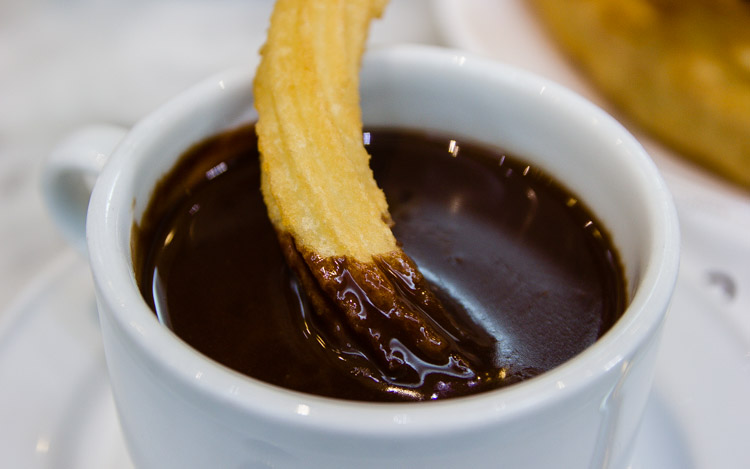 Other centenary restaurants:
Taberna Antonio Sánchez 1830
Casa Lhardy 1839
Casa Ciriaco 1887
Café Gijón 1888
Bodega de la Ardosa 1892
Los Galayos 1894
La Casa del Abuelo 1906
La Dolores 1908
El Anciano Rey de los Vinos 1909
Map of some centenary taverns and retaurats