🛶 Boating in El Retiro: Let the kids be pirates!
El Retiro park is the most emblematic in Madrid, and in its big lake you can rent a rowboat. It costs 6€ and it's open until sunset (but you must bring your own pirate costume 🏴‍☠️).
👉Read more about 'rental boats in El Retiro' in our blog post.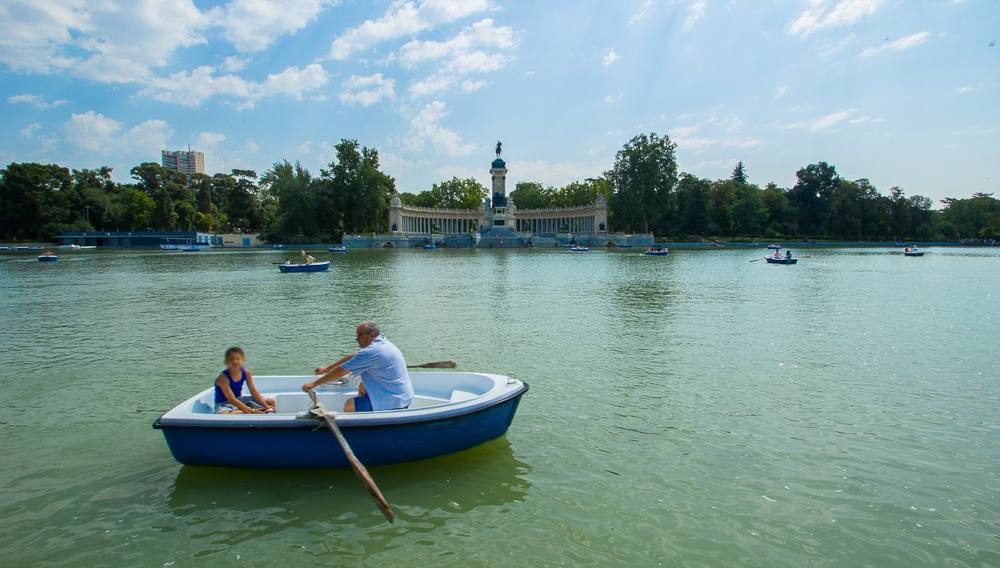 🚡 Madrid Cable-car
One way is only 11 minutes, but it takes you to one of the biggest parks in Europe, Casa de Campo, where you can spend all day walking a multitude of paths between the forests (a perfect place for a picnic!).
👉 Read more about Madrid Cablecar in our blog post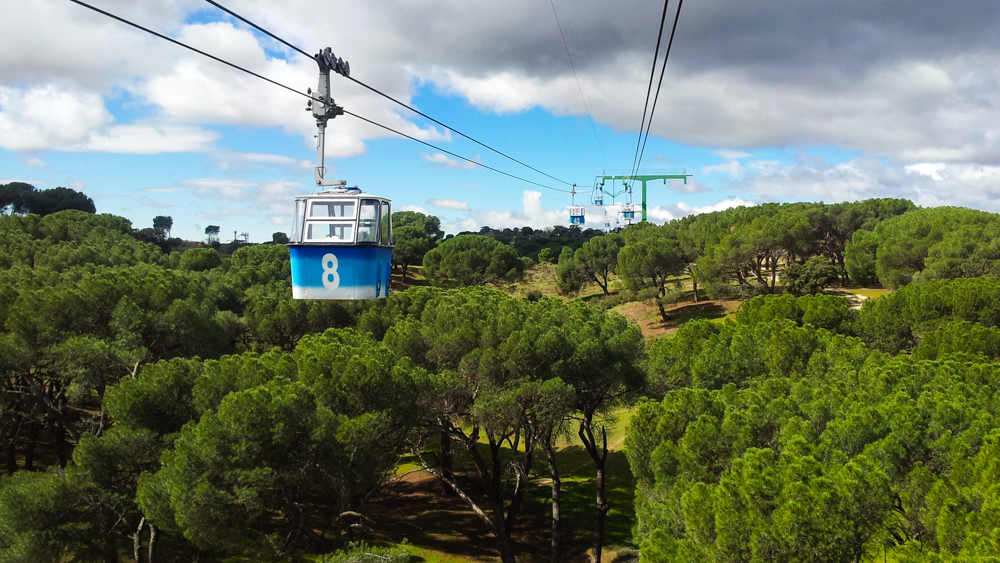 🎠 Parque Europa: A small theme park for little kids
Admission to the park is free but there are some attractions inside that has an entry fee, like paddling around a castle's moor.
👉 Read more about 'Parque Europa' in our post.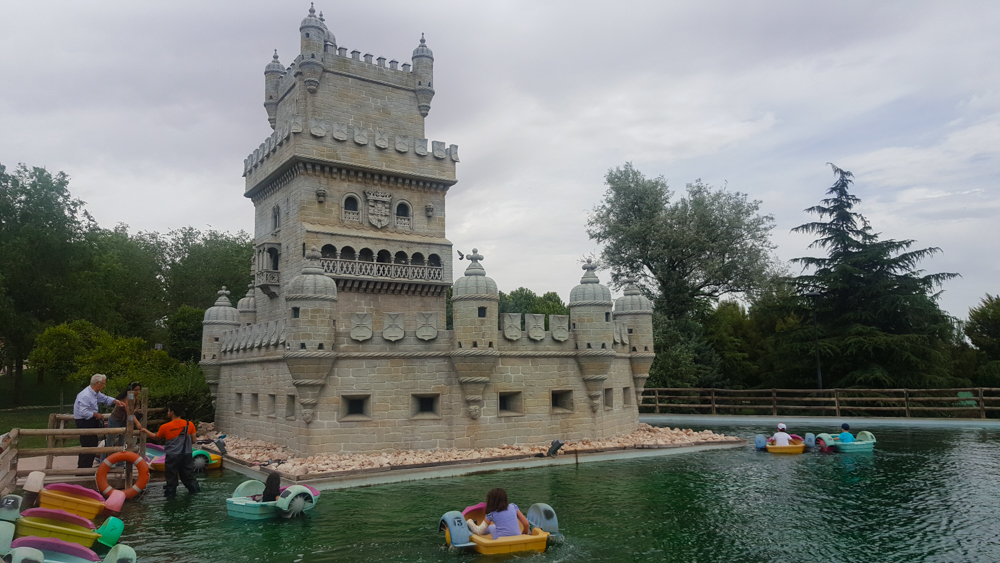 🚂 Train Museum
What child does not like trains? Well, here they have all kinds and colors!
👉Read more about this museum in our post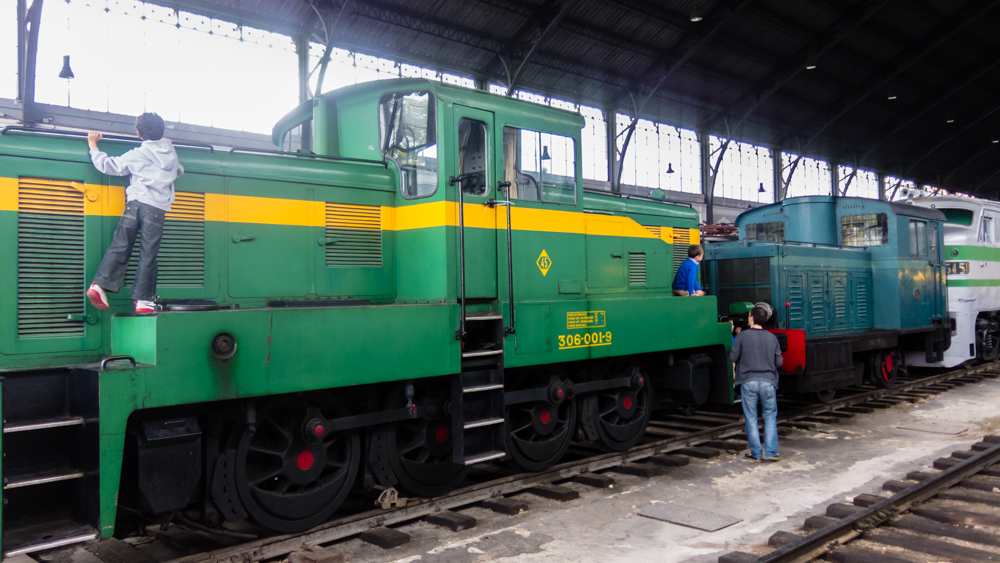 👀 Moncloa Observation deck
Rising above the Madrid skyline in a glass elevator 92m high is quite an experience for the little ones, also from the observation floor they can see the Parque del Oeste (West Park), where they can take a nice walk afterwards.
👉 Read more about this observation deck in our blog post
🦴 Archaeological Museum
After the complete renovation of the Archaeological Museum, it is now highly attractive to children and adults, with many interactive expositions.
👉 Read more about this museum in our blog post
🚲 Madrid Rio with bikes
Playgrounds for children are found throughout the park, no two playgrounds are the same (there is even a boat themed park!), be warned that more than one parent will want to try out the zip line if you can find it! There are many companies that rent bikes and there is also a public service for bike rental.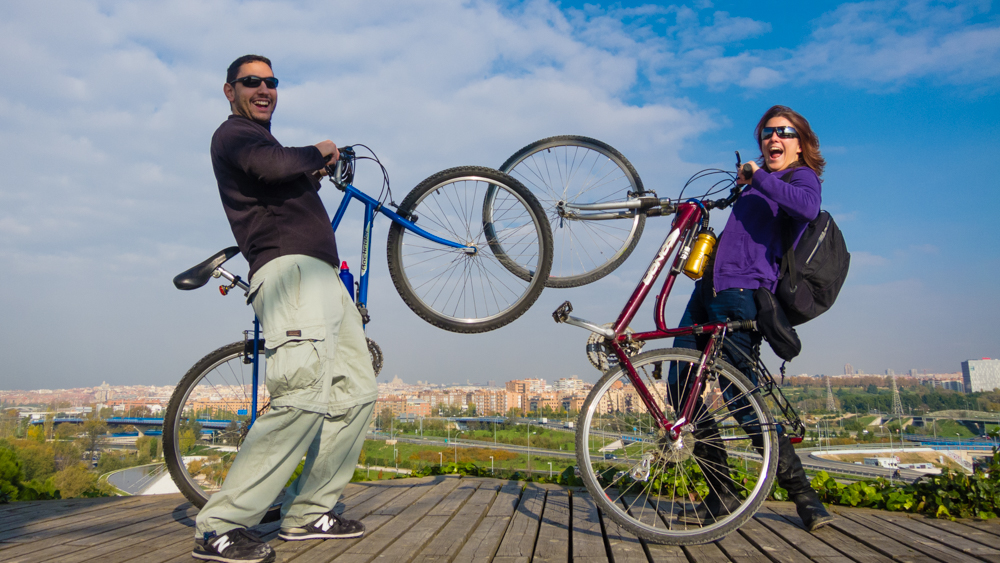 ☕️ Chocolate con churros
After one long day of tourism or shopping in Madrid city center, it might be a good idea to reward the little ones (and bigger ones) with a stop for churros and hot chocolate. We recommend 'Valor' and 'San Ginés'.
💂‍♂️ Change of the Guard
The Solemn Change of the Royal Guard takes place on the first Wednesday of each month, at 12:00 at the Royal Palace. You should arrive in advance, as it gets very crowded. Also twice a week there is a much smaller change of the guard, but fun to watch.
👉 Reed more about the 'Change of the Guard' in our post.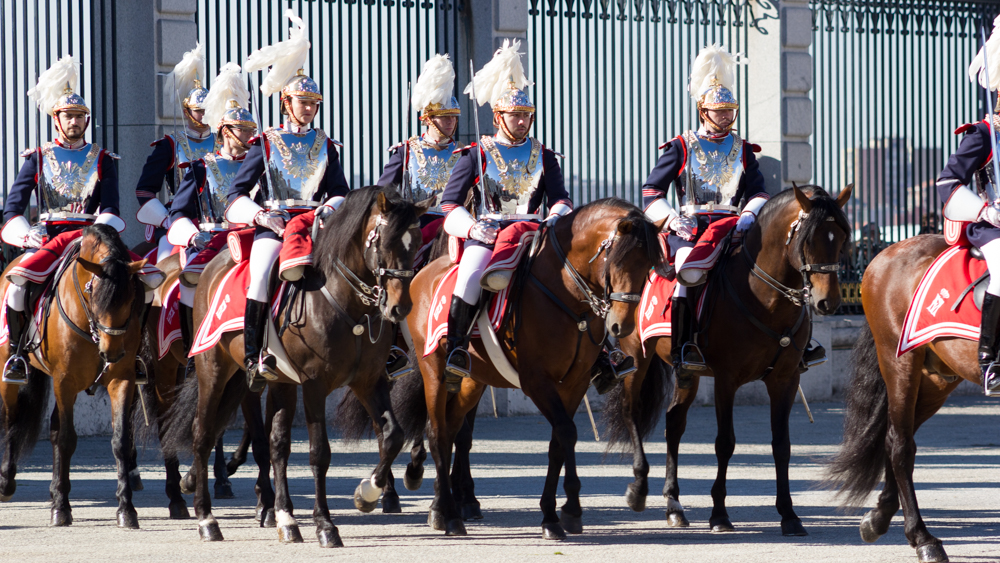 🏰 Pedriza and its Castle (Guadarrama National Park)
If your kids like nature and you have time for a day trip, we recommend a small hike in the Guadarrama National Park.
👉 Read more about Pedriza in our post.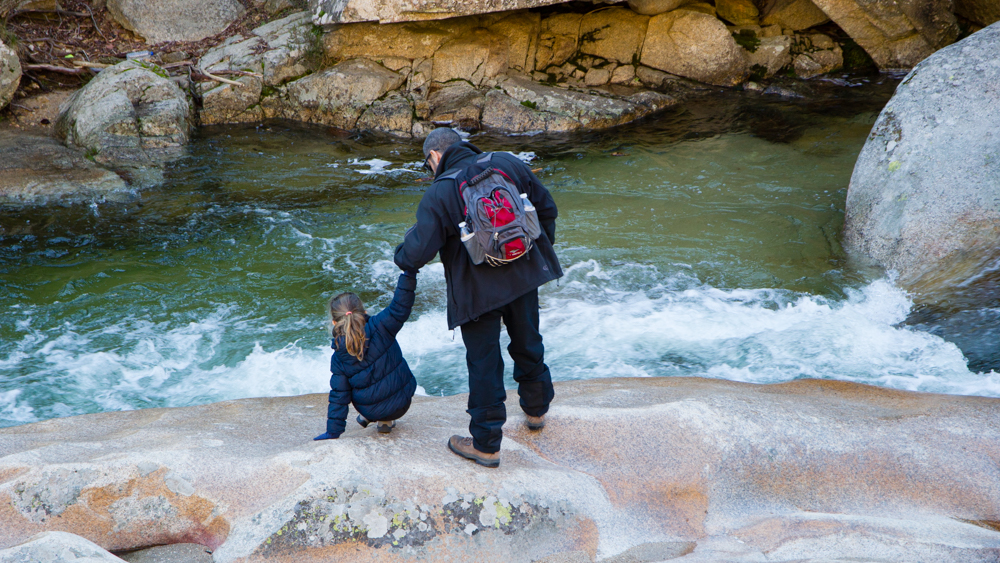 🚩 Private tours at your own pace
If you want to do some sightseeing in Madrid with a tour guide, but you want your kids to be engaged and interested, do not worry! Our private tours are family friendly!