Segovia is UNESCO World Heritage and is only 90 km from Madrid, next to the mountains. Is a picturesque town surrounded by medieval city walls and two rivers. The landscape and architecture are definitely worth a visit if you have some days in Madrid.
Segovia Roman Aqueduct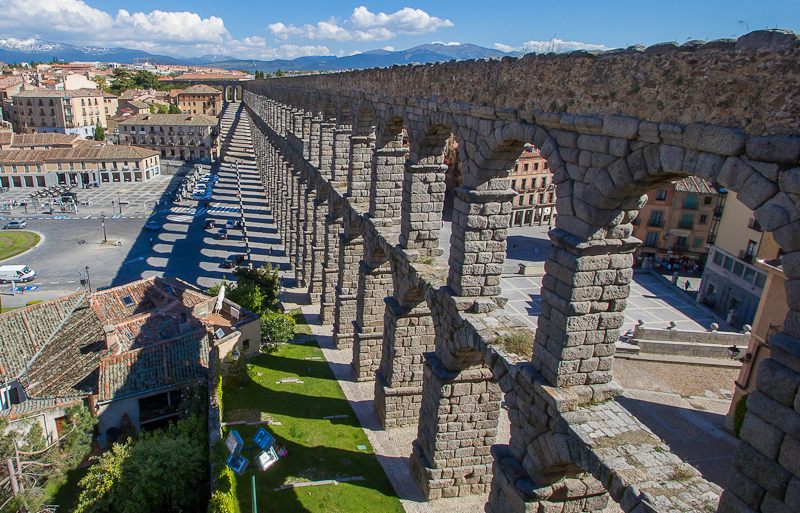 This magnificent work on engineering is around 2000 years old. It was constructed by the Romans to bring clean and fresh water to Segovia from the mountains. The big blocks of granite stone support themselves with no mortar and the preservation is unique.
San Martín Church
This Romanesque church is a jewel of the city.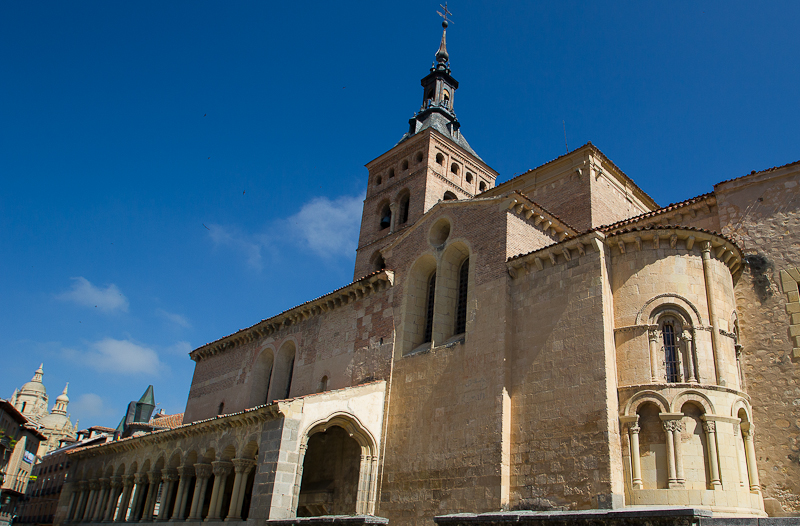 Alcazar of Segovia
This fortification has been used by many kings during the centuries and nowadays is a variety of styles.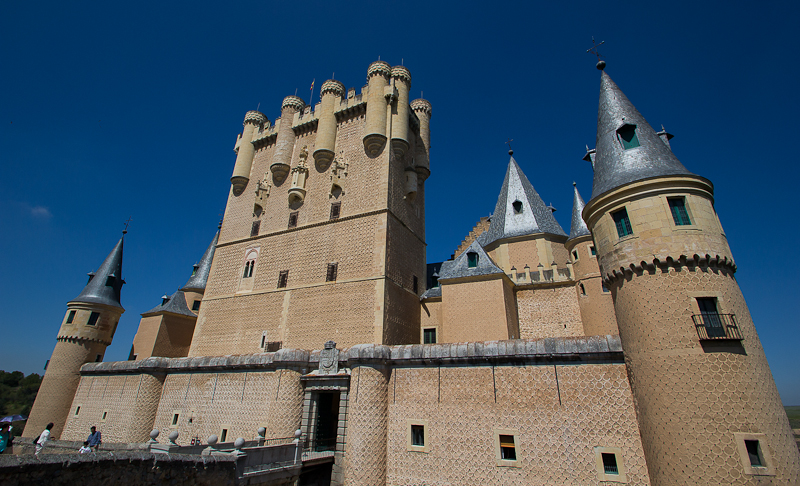 Segovia Cathedral
Last of the Gothic churches built in Spain, transition with Renaissance.
Plaza Mayor
This colorful square is the center of the city and a place to contemplate the traditional buildings in central Spain.
Gastronomy in Segovia
If you visit Segovia you'll see in all restaurants the delicius specialities: Cochinillo, Sopa Castellana, Judiones de la Granja and Ponche Segoviano.
Panoramic view outside the city walls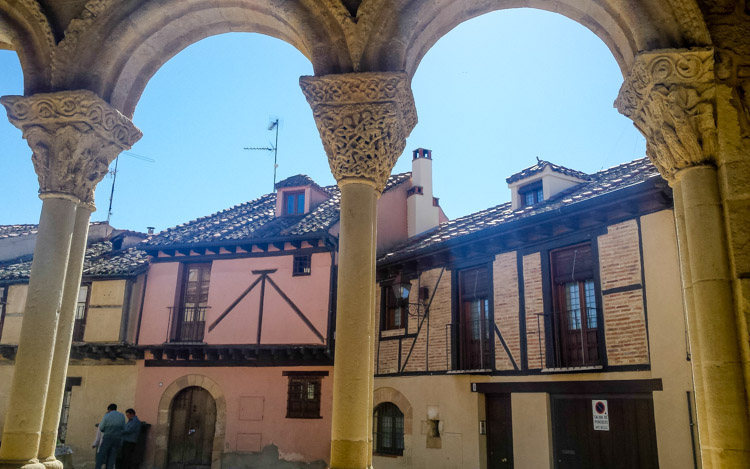 Segovia is surrounded by the Eresma and Clamores rivers, and next to them you can see the San Lorenzo square, the Santa Cruz la Real convent, the Vera Cruz church, the Casa de la Moneda, the Jewish cemetery, etc.
Our day trips to Segovia from Madrid
If you want to visit Segovia from Madrid, with a private tour, have a look at our day trips.