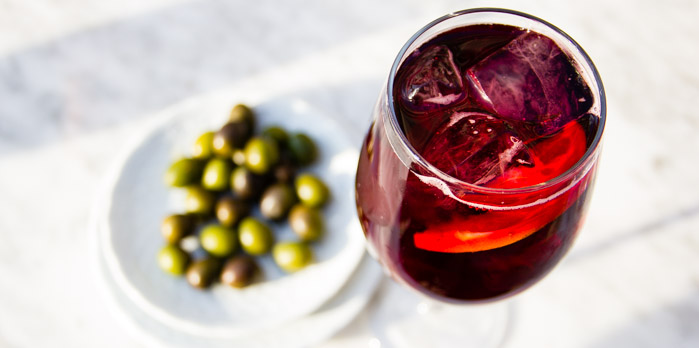 The summer has its advantages and disadvantages: there are things that people from Madrid dislike and there are things they can't live without. We wait for some things for the whole year until we can experience them again, like for example going with summer clothes to summer terraces and having tapas and drinks.
Here I will give you some tips so that you can take advantage of the summertime in Madrid.
Terraces with views in Madrid
One of the most extraordinary places to spend your summer days in Madrid is a terrace, where you can enjoy the summer breeze and beautiful Madrid views. For example, the terrace of RoomMate Oscar in Chueca, Vincci 66 in Gran Vía, Círculo de Bellas Artes in Alcalá street or la Gourmet Experience in el Corte Inglés of Callao.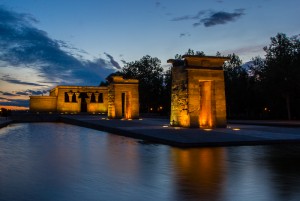 Enjoying the fresh air in the park
Boating in Retiro Park is a classic choice, as well as riding a bike by the river where you can encounter many fountains and even an "urban beach". Another typical activity in summers is watching the sunset at Parque del Oeste with the Egyptian Debod temple with its charming night lights. Therefore, some people even start applauding when the sun disappears in the horizon near la Casa de Campo.
Bathing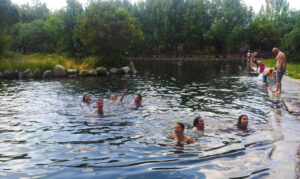 Madrid doesn't have a beach, but it is always possible to visit natural pools or municipal ones. There is one pool with a nice terrace in the centre of Madrid in the Emperador hotel which is situated in Gran Via.
The freshness of museums
Usually we have more free time in summers so friends from other cities come to visit us. Have you ever wondered how many museums we have in Madrid? There are many a very famous, but also small ones, for example is worth a visit to Museo Sorolla or Museo del Romanticismo, because of its beautiful gardens, as well as to outstanding Archaeological Museum which was newly renovated.