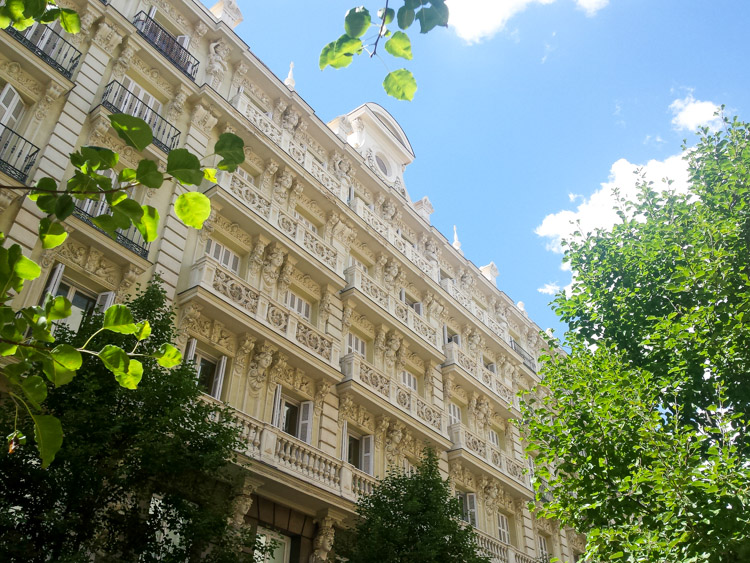 Puerta del Sol has 10 streets that come out like a star, in all directions, and Arenal streets takes us from here to Opera and Oriente square. It is a very busy pedestrian street, with many shops and beautiful buildings.
Why is it call 'Arenal' street?
Arenal means 'Sandy area', so the origin of the name is easy to guess. This area was in the suburbs, outside the city wall. It was a sandy area through which the Arenal stream descended.
What to see in Arenal street?
Disco Joy Eslava and the 'Movida Madrileña'
In 1871 the Eslava Theater opened, dedicated to zarzuelas, theatrical performances and other shows. But today it is far from being a theater of this style, since it was transformed into a nigh disco. This macro disco was inaugurated in 1981, the day after Tejero's failed coup, it was a novelty in a very changing Madrid. It was a regular place for the protagonists of the Movida Madrileña – a music and cultural movement that emerged after the death of the Spanish dictator in 1975 -. Nowadays it has different types of sessions and live music.
Chocolate with Churros 24h
Chocolate with churros, known to all tourists who visit us, is a gastronomic pride and a delight for Sunday breakfasts. In the alley of San Ginés there is the most traditional chocolate shop, which opens 24 hours a day, so chocolate addicts will always have a dose available here. Also at Christmas they open the ground floor of the Joy Eslava, because so many people go, they are left without a place!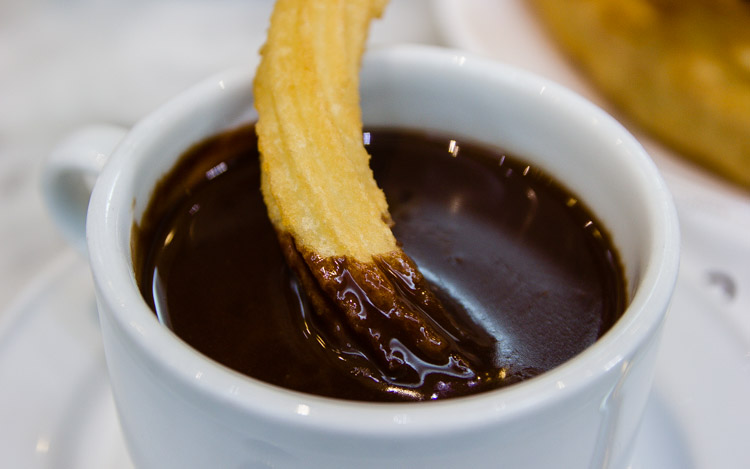 Church of San Gines, one of the oldest in Madrid
A few years after the christian reconquest of Madrid (1085) the archbishop of Toledo consecrated this church. It has a modern look because it has been rebuilt several times, after fires and landslides. This area was a sandbank so the foundations of the buildings were not very stable. In this church Quevedo was baptized and Lope de Vega married.
San Ginés Bookstore
I do not know if it will be the oldest in Madrid (the sources disagree as to its year of creation), but it is certainly one of the most picturesque and photographed, with its tile roof and its tables and shelves in the alley.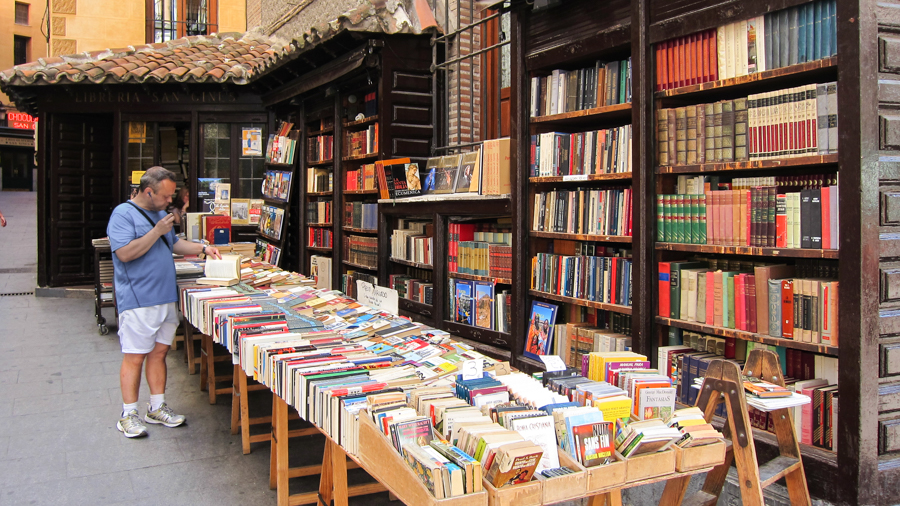 Looking up: Beautiful modernist buildings
Many times we forget to look up, in this street there are beautiful buildings with wrought iron balconies, decorations with plant motifs and other details of modernism or «Art Nouveau», so characteristic of the bourgeoisie of the late nineteenth century.
Opera, hidden archaeology
At the end of Arenal street there is a square called Isabel II, but in Madrid we all know it as 'Opera square', for its metro station and the Opera Building. Here we can find some ruins of the old Madrid:
Caños del Peral Museum: Inside the metro station there are ruins of some ancient fountains and an aqueduct from the16th and 17th centuries.
Ruinds of the City Wall (11th century): In the Foster's Hollywood restaurant, downstairs where the toilets are, you can see the remains of the wall. I recommend that you enter even if you do not stay there to eat, just tell the waiter you want to see the old city walls.
Puerta del Sol
Reed more about some Fun Facts in Puerta del Sol in this post.