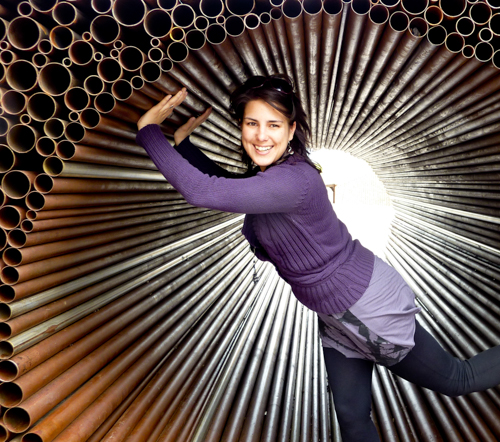 Hola! I'm Esther, a licensed tour guide. I've always been a "Gata", I was born in Madrid and here we call ourselves "Gatos" (cats). Madrid is my passion, my hometown…
A few years ago I decided that I wanted to be a tour guide here, I wanted to show the city in a natural way, out of the stress of a big group searching only for the highlights, I decided that I wanted to transform tourists into locals for a day, and that's how I became not only a tour guide, but also a friend in Madrid for many people!
My passion about Madrid started when I was a teenager, as I had the privilege of going to the most historically important high school in Spain, founded in 1346. It was next to the "Plaza Mayor", in the Madrid of the Habsburgs. That area is bursting with history and little corners with art everywhere.
After I graduated I lived in other cities for a while, and I loved them all, but I always missed some things from Madrid, like the sunsets at the Debod Temple, the tapas in the Latina area with my friends, the summer festivals in the towns around, the night cocktails in Gran Via's rooftops, the walks in our mountains… and the "chocolate con churros" for breakfast!
I hope you enjoy the blog and my beautiful city.
And I'll be very happy to be your tour guide in Madrid!
Un saludo,
Esther
esther@madridsensations.com