Roman aqueduct, Gothic Cathedral, Alcazar, Castilian gastronomy… All of these and more can be seen in the city of Segovia, a UNESCO World Heritage Site.
If you don't want to miss any of its hidden secrets, join up on a private tour with us!
SEGOVIA HISTORY, MONUMENTS, PHOTOS AND MAP

Day trip to Segovia from Madrid
Total duration of the trip is 7 hours. Approximate itinerary:
1h10 drive from your hotel to Segovia
3h walking tour in Segovia
1h10 lunch break
1h20 drive back to your hotel
Total price for a private group (with minivan or bus):
1 person: 620€ (by car)
2 people: 626€ (by car)
3 people: 632€ (by car)
4 people: 638€ (by minivan)
5 people: 644€ (by minivan)
6 people: 650€ (by minivan)
7 people: 802€ (by private bus)
Each additional person 6€ (up to 29)
Licensed tour guide
Entrance to Segovia Cathedral and the Alcazar.
Profesional driver and private transportation
Pick-up and drop-off at your hotel
To book your day trip please send us an email to info@madridsensations.com and we'll confirm availability for your dates.
Combination of Segovia with other sites
If you don't have many days in Madrid, but you also want to visit other sites, you can combine them in the same day:
Segovia and Escorial:
El Escorial is an amazing Palace and Monastery. Look here at some photos of El Escorial
This combination is a 8-9h private day trip from Madrid, the itinerary would be: 1h trip to Segovia, 3 hour tour in Segovia, 1h lunch break in Segovia, 1h trip to Escorial, 1h30 tour in Escorial and 1h trip back to Madrid.
E.g. price for group of 2 people 730€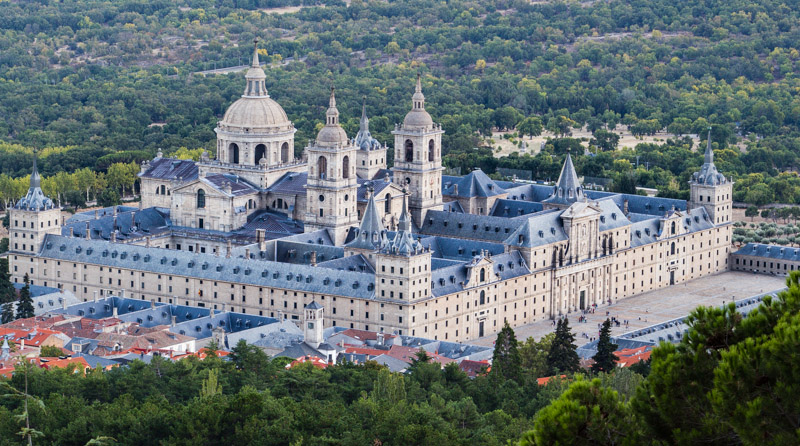 Segovia and Avila:
Avilla is a medieval walled city that is also UNESCO world heritage site.
Segovia and Toledo: 
Toledo is one of the top destinations around Madrid, you can check here some things you'll see in Toledo
This combination is a 9h private day trip from Madrid, the itinerary would be: 1h trip to Segovia, 2h tour is Segovia, 1h40 trip to Toledo, 1h lunch break in Toledo, 2h15 tour in Toledo and 1h back to Madrid.
E.g. price for group of 2 people 840€