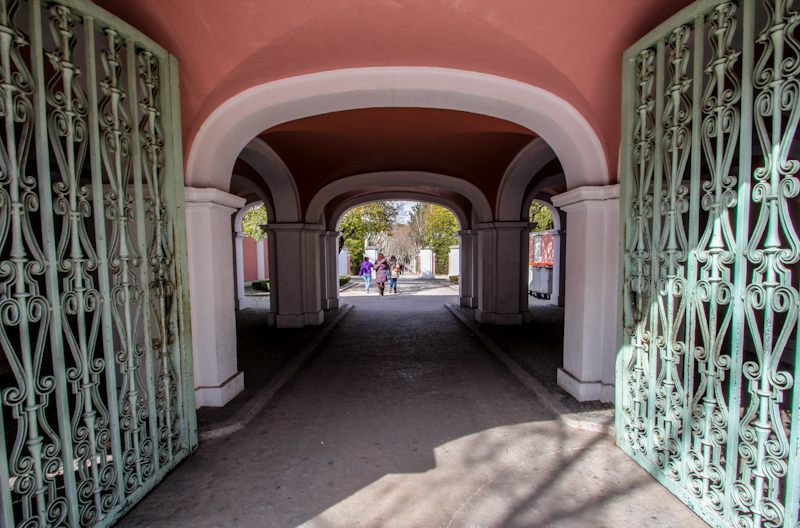 This fantastic park dating back to the beginning of the twentieth century is considered a Historic Park by the Community of Madrid, has an area of 25 hectares, and within it can be found pine and olive groves, some eucalyptus trees, but without doubt the stars are the almond trees when they are in bloom.
The southern part, which can be reached from calle Alcalá (metro station Suances), is the most agricultural part, in which the patches of different species of almond trees are bordered by conifers and dense plantlife, while small paths go round the eye-catching plantations. In the north part you can see the palace, a pond, mills and landscape gardens.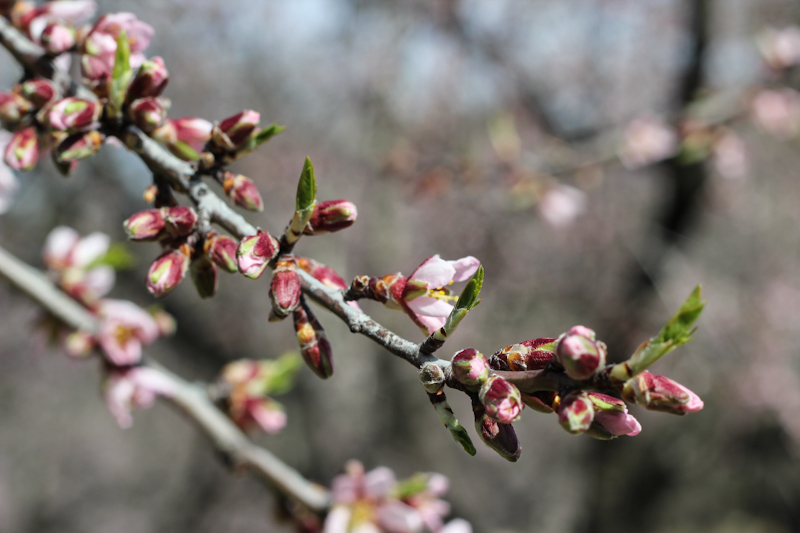 Almond tree spouting its first buds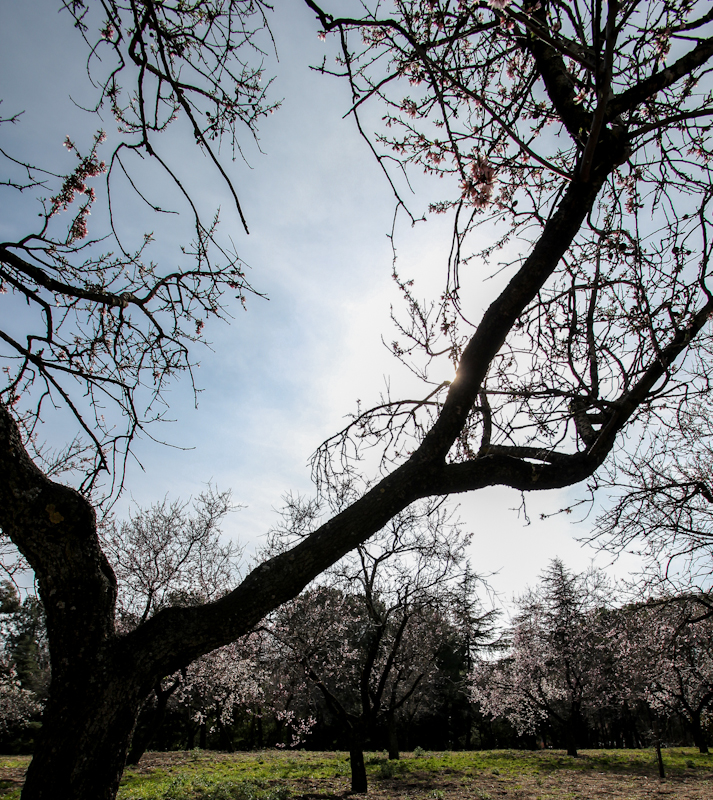 One of the patches of almond trees, nearby the south entrance.
A number of paths zig and zag between the almond trees, to the pleasure of the passers-by.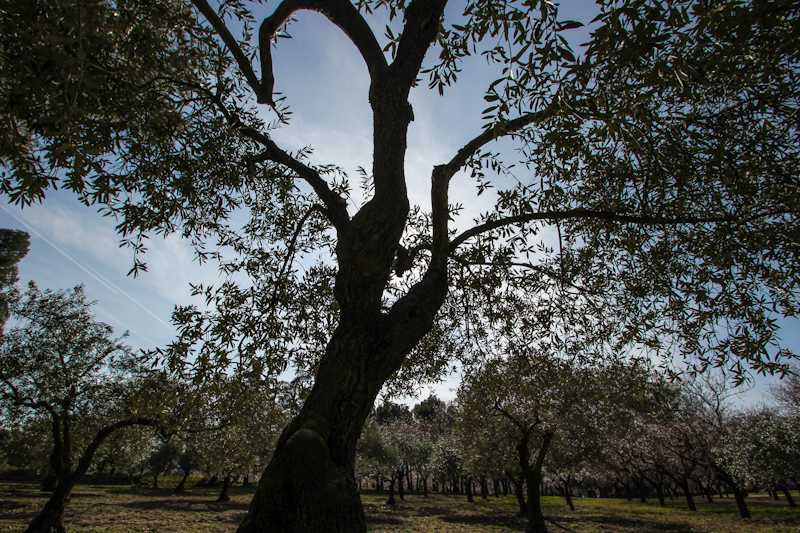 Olive trees also play an important part of the agricultural part of the plantation.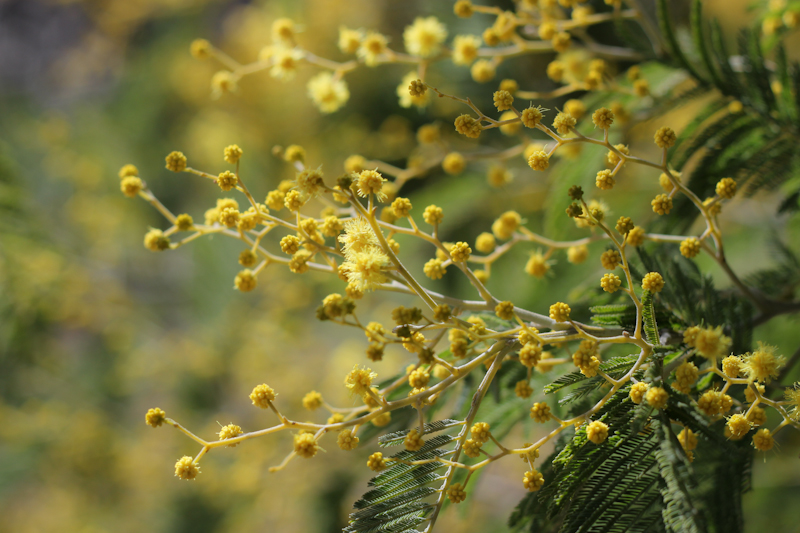 Some mimosas surround the almond trees, creating a colorful spectacle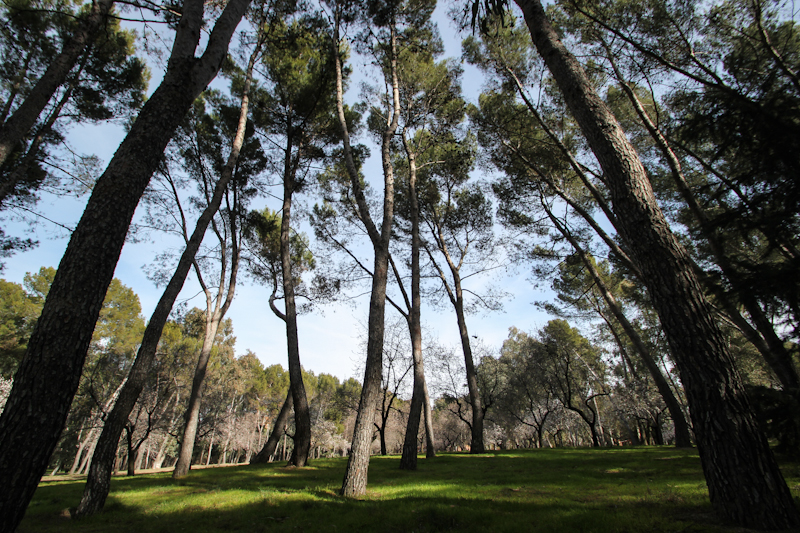 The pine trees are there to give shade and protection to the almond trees.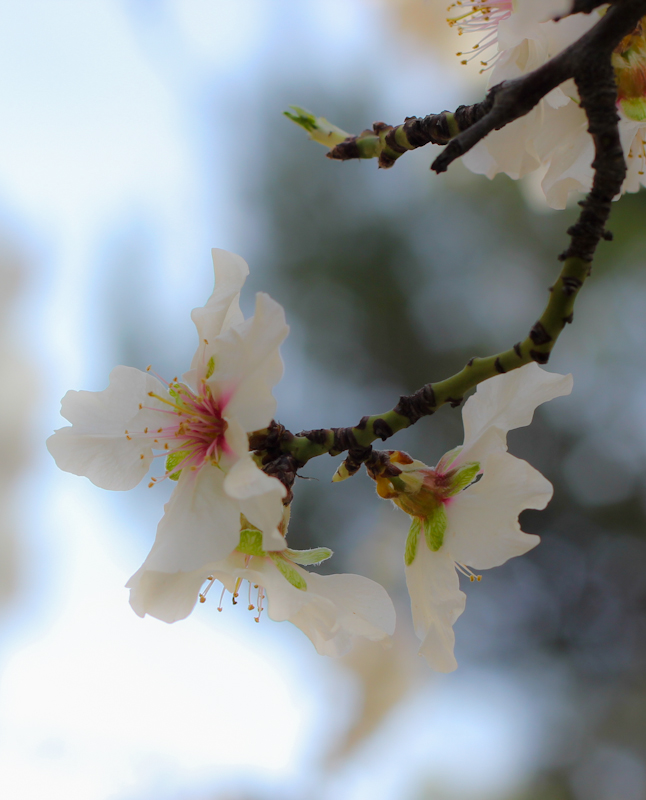 In bloom, beauty rules in the park, to the delight of photographers.