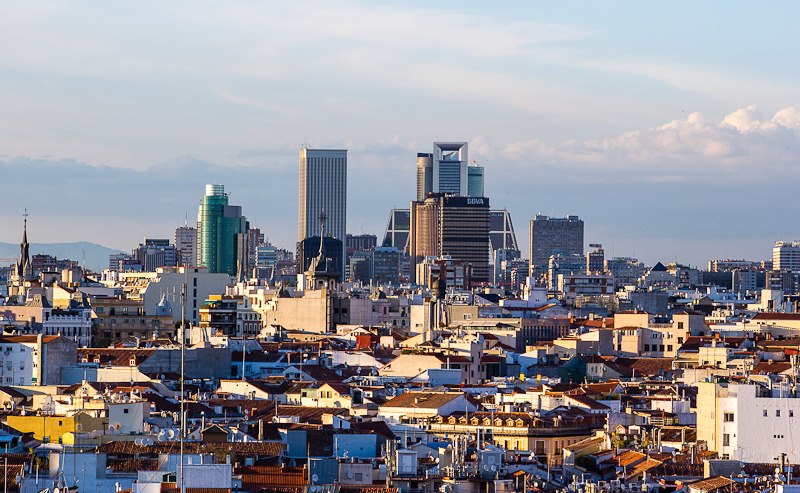 The Circulo de Bellas Artes rooftop is open, with no glass. It has the best views of Madrid city center, from the 7th floor you have a 360º panoramic view.
What to see from the top of Circulo de Bellas Artes
If you start looking North, the first thing you'll notice is the amazing view of the Gran Via and Alcalá street, with the prominent look of the Metropolis Building at the intersection of both streets.
At the distance, you'll spot the mountains, and the skyscrapers of the financial district.
If you keep walking clockwise in the rooftop you'll see the Colon Building, the National Library, the Salamanca district, the National Bank, the Palace of Communications, the Retiro Park, The Stoke Market, the Prado Museum, the Saint Jerome Church, the Atocha station, the Congress of Deputies, the Santa Ana square, the domes of the churches in the Madrid of the Habsburgs, etc.
Useful Information to visit the rooftop (Updated 2020):
Entrance fee to the rooftop: 5€
Location: Alcala street 42
Open all week from 12am till midnight.
Contact: +34 913892500
Other Rooftops with panoramic views in Madrid:
You can visit this and much more during our Madrid Full-day tour.