PRADO MUSEUM TOUR
With more than 8000 paintings and sculptures, The Prado is one of the most important art museums in the world. Make the most of your visit with our guided tour. Choose one of our thematic itineraries or a general visit to the masterpieces.
ALCALA DE HENARES DAY-TRIP
Romans, Visigoths, Muslims, The Spanish Golden Age… Alcala de Henares is bursting with History. Visit today this vibrant university city, home of Cervantes. Day-trip from Madrid.
SEGOVIA DAY-TRIP
UNESCO World Heritage. Visit its Aqueduct, Cathedral, Alcazar and much more. Day-trip from Madrid by high speed train.
ARANJUEZ DAY-TRIP
Visit the Royal Palace and its beautiful gardens by the Tajo river. History and nature in one excursion from Madrid by train.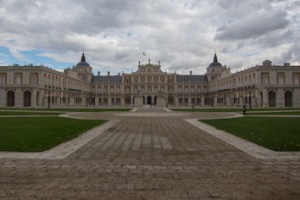 MADRID PRIVATE TOURS
Our Madrid tours are private and completely customizable for all kind of groups, from big company team-building groups to small groups of students or families.
Madrid Sensations offers "not only" history and culture, but sensations and memories as well. Come with us and enjoy this vibrant city as we madrileños do. Walking around in trendy neighbourhoods  bargain hunting in flea-markets, going to exhibits, taking a break in parks and squares, having drinks and tapas, taking amazing photos from panoramic view points…
You can also have a trip from Madrid to other beautiful sites around the city, like Toledo, Segovia, Alcala de Henares or Aranjuez.
MADRID TOUR GUIDES
With our Madrid guides you can explore the city and enjoy the sensations of Madrid as if you were true "madrileño", our walking tours are dynamic and we create a friendly and personal experience. 
We are Madrid tour guides, we are passionate about Madrid! We love our job, we love our monuments and we are always happy to show our beautiful city to our guests!
CONTACT US FOR AN EXCITING TRIP TO MADRID!
Tell us your ideas and we will offer you the best alternatives for your travel to Madrid.
info@madridsensations.com
We accept bank transfers, PayPal and credit cards payments.